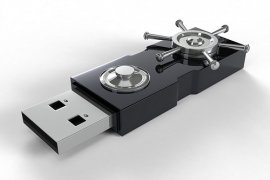 One of the most important things you can do when running a business is making sure that your customers have confidence in what you do. This is one of the few ways of retaining customers even if you provide services that are not very competitively priced.
The best way to do this is by ensuring that all the information you have of your customers is always protected. In cases where you have to withhold important customer information, this is something whose quality will always determine the success of the business. If you end up losing such data to third parties, your company will get very bad reviews, and this means that you may not be able to attract more customers in future.
Some Of The Important Ways Of Protecting Your Data Include:
Keeping An Eye On Who Handles It
As much as possible, you should not let just anybody handle sensitive customer data. You should make it a policy to ensure that only people who are trusted are allowed to do this. For instance, if a staff member has been with the company for a very long time and has performed well, you can trust them with this information more compared to someone who has just joined you. Limiting the number of people who have access to such sensitive information also ensures that in case of any leaks, you will be able to do investigations into the matter more easily. In such cases, you will have much fewer people to deal with.
Take Advantage Of Proper Encryption
If you are storing the data in electronic format, it's also important to try and have it encrypted as well. When doing this, you should remember that quite a number of people are interested in cracking such codes. You should therefore always rely on the latest technology to encrypt the data. As is the case with handling physical information, you should also try to limit the number of people who have access to the electronic versions as well. For instance, you could give the encryption password to only one or two people in the company for the sake of security.
Your Document Handling Policy
In addition to that, it's also important that you come up with a document handling policy that does not put the security of customer and company data in jeopardy. For instance, if you need to get rid of large volumes of data, you could get the services of an onsite data shredding company to do it for you. This is the safest and most convenient way of handling this, especially when you are talking of large volumes of information.
In summary, information is a very powerful tool, and you need to be very careful with how you use it lest it ends up damaging your company's reputation. The above are just a few of the issues you need to address in doing so. As long as you keep in mind the threat and consequences of data loss, you are likely to make better decisions on how to handle it.
Do you need confidential documents and other important papers to be destroyed? You can count on Shred All Secure Document Destruction for that!
If you would like a free trial of our on-site document shredding service at your office, call 519-418-2448 or apply online today.