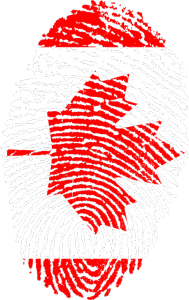 The Canadian Identity Theft Support Centre released a quiz to help you determine just how much your habits put you at risk of getting your identity stolen! Try it below!
Identity Theft Quiz
Question 1: When I Dispose Of My Important Documents, I...
A. Use a Cross Cut Shredder
B. Tear The Documents Manually
C. Throw The Documents In The Garbage Without Doing Anything To Them
D. I Keep All Of My Documents In My House
Question 2: In Order To Protect My Social Security Number, I...
A. Keep My Card In My Wallet At All Times
B. Keep My Card Hidden In A Safe Place & Never Provide It To Anyone Unless It Is Necessary
C. Nothing, I Do Not Know The Risks Involved With Making This Number Available
D. Have It Memorized & Rarely Provide It To Anyone Unless Necessary
Question 3: My Social Networking Site Is ...
A. Public, I Enjoy Networking & Having My Information Available To Everyone
B. Highly Secured. I Am Very Cautious About The Information I Provide On The Web
C. I Do Not Participate In Any Social Media Networking Sites
D. Somewhat Guarded. I Try To Keep My Information Safe, But I Am Not Fully Aware Of All The Risks.
Question 4: My Smartphone ...
A. Is Protected By A Unique Password & I Frequently Wipe Any Important Information From It's Memory
B. Has All My Passwords Stored, Including Social Networking Sites & My Bank
C. Is Password Protected, But Still Has Other Passwords Stores Within
D. I Do Not Have A Smartphone
Question 5: When It Comes To My Credit Rating, I...
A. Have Never Check It, And I Do Not Know How To
B. I Order My Free Report Annually, & Monitor Any Changes
C. Have Checked My Credit Rating Before, But Not Recently
Question 6: In Order To Protect My Credit Cards, I...
A. Keep An Eye On Them As Soon As They Leave My Hands To Avoid Skimming
B. Sometimes Use My Credit Card Online But I Monitor My Bills Monthly
C. I Use My Credit Card Online Often & Only Occasionally Monitor Changes
D. Both A & B
Question 7: To Protect My Mail, I ...
A. Use A Locked, Secured Mailbox or P.O. Box To Receive Mail
B. I Do Not Use A Locked Mailbox, But I Have Not Heard Of Anyone In My Neighbourhood Having Any Problems
Question 8: When It Comes To Keeping Up-To-Date On Current Fraud Trends, I...
A. I Have Just Begun To Learn About Identity Theft
B. I Do Not Know Much About Current Trends
C. Read All I Can, I Like To Know As Much As Possible So I Can Keep My Identity Safe
D. I Somewhat Know What Is Going On But I Do Not Actively Search For Information
Scoring
A- 4, B- 3, C- 0, D- 2
A- 2, B- 3, C- 1, D- 4
A- 0, B- 3, C-4, D- 2
A- 3, B- 1, C- 2, D- 4
A- 1, B- 3, C- 2
A- 3, B- 2, C- 1, D- 4
A- 4, B- 1
A- 2, B- 1, C- 4, D- 3
Totals
Below 12: You Are At High Risk Of Becoming A Victim Of Identity Theft!
You must make an effort to become more aware of the risks of providing others with access to your information and take the necessary steps to minimize those risks!
13-23: Some Of Your Behaviour May Put You At Risk Of Identity Theft!
Consult the CITSC Fact Sheets to learn more about how you can protect yourself from identity theft. 
24 - 31: You Are Well Aware Of The Behaviour That May Put You At Risk Of Identity Theft!
Continue your proactive approach and use your knowledge to help others stay safe. 
Do you need confidential documents and other important papers to be destroyed? You can count on Shred All Secure Document Destruction for that!
If you would like a free trial of our on-site document shredding service at your office, call 519-418-2448 or Apply Online Today.