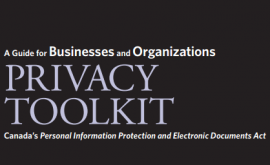 Getting To Know The Legislation
An essential part of any business is understanding how to obtain, maintain and destroy private or sensitive information.
The Office of the Privacy Commissioner of Canada has produced a handy toolkit to help businesses and organisations become acquainted with Canada's privacy legislation, specifically the Personal Information Protection & Electronic Documents Act (PIPEDA).
Download the guide below or visit www.priv.gc.ca to learn more.